Leading Golf Clubs offer ambience and service at the highest level. Perfect for simply relaxing.

At Leading Golf Clubs of Germany, we do everything in our power to ensure that you can pursue your passion safely – even in times of a pandemic.
All Leading Golf Club restaurants will spoil you with a delicious mix of light regional and international cuisine.

Get Out on the Course and Calm Down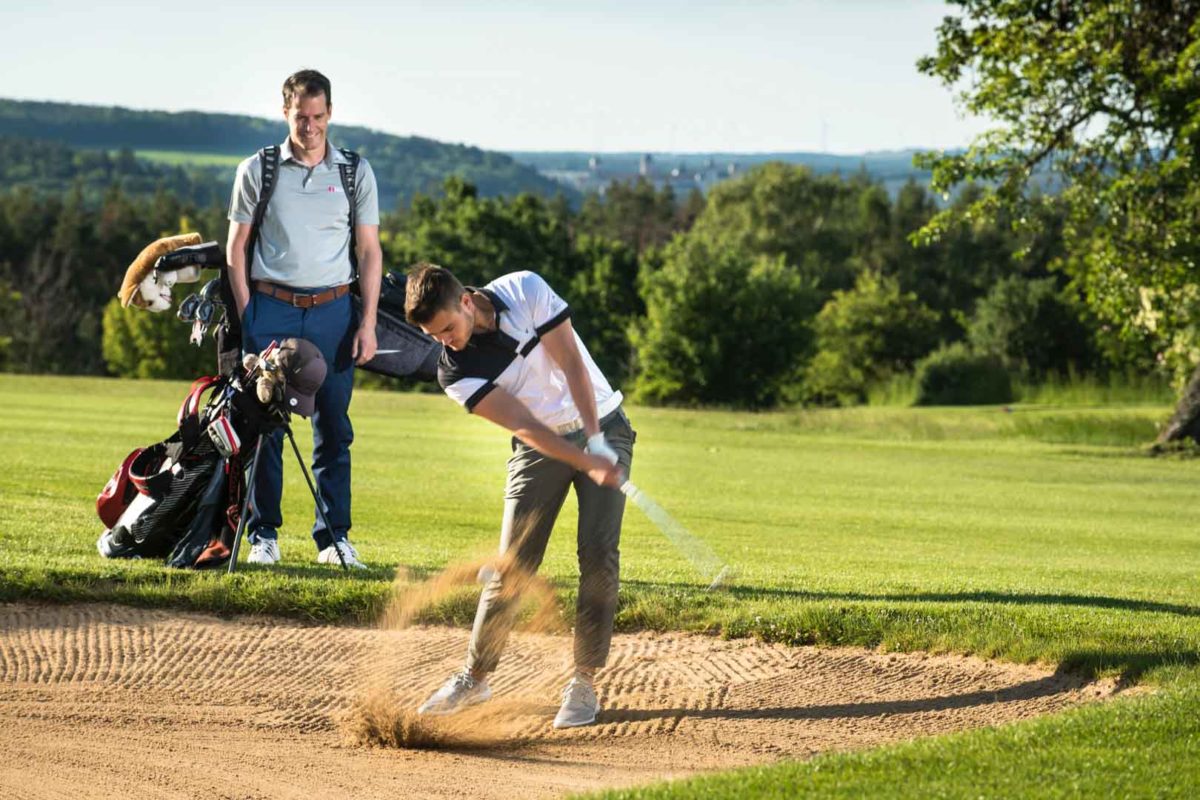 Only nature, silence and clean air – decelerating can be so easy. Lake view or mountain panorama, the interplay of sun and clouds, the lush green: A round at a Leading Golf Club is the perfect counterbalance to our noisy everyday lives. At the same time, your Leading Golf Club is the ideal place to spend time with family and friends.
What looks like a stroll to some is actually quite challenging: For an 18-hole round, you'll be on the course for about four hours and cover 8.5 kilometers/5,3 miles. Exerting yourself, perspiring and being focused at the right moment. This is good for our health – both physically and mentally.
The beneficial effect of a round of golf is indescribable. This is due not only to the premium service of your Leading Golf Club. To facilitate your concentrating on the game, we eliminate everything that could disturb you. Enjoy it.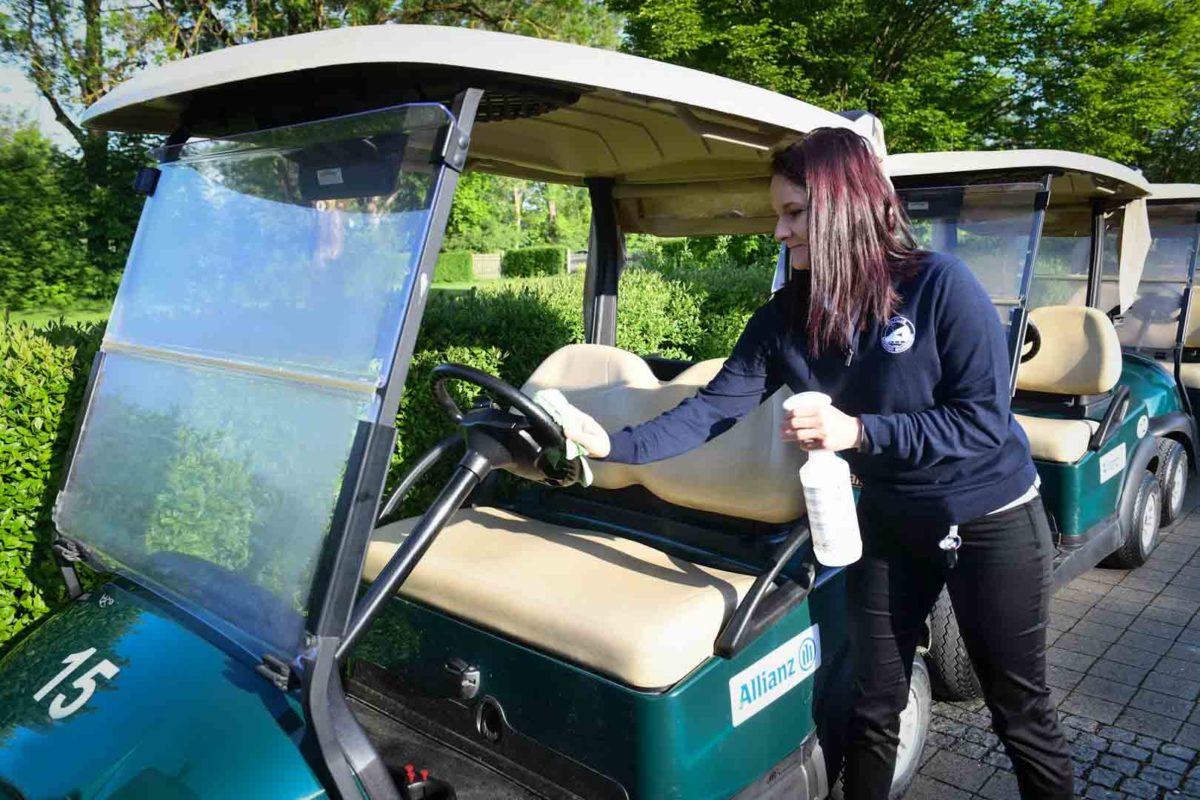 WE CARE ABOUT YOUR SAFETY
Your Leading Golf Club is a place where you can take a breath and recharge your batteries. During a pandemic time, it is also a safe place. Aerosols quickly dissipate in fresh air. Keeping your social distance is easy on the fairway and green.
Leading Golf Clubs are known for their high safety standards. In the event of a thunderstorm, for example, certified shelters are available. A defibrillator hangs in all clubhouses. And on every round there is a golf marshal who can provide first aid. When it comes to corona management, Leading Golf Clubs also stand for safety at the highest level. They were among the first to install generous disinfection machines and other protective devices at the start of the pandemic. In addition, all the clubs adhere to the strict protection requirements of the German Golf Association and the authorities.
In play, it proves once again that golf is a "gentleman's game". Just as we at Leading Golf Clubs take care not to distract fellow players by ringing cell phones, we take care of each other in Corona times. For our members, mask and hand disinfection are as much a part of etiquette today as not casting a shadow on the putting line.
HEALTHY CUISINE THAT TASTES LIKE MORE
Sunday brunch with champagne? Or simply rounding off your golfing afternoon with a delicious meal? All Leading Golf Club restaurants will spoil you with a delicious mix of regional and international cuisine.
Look forward to plenty of crunchy vegetables, lean meat and vegetarian or vegan delicacies. Special low-carbohydrate and high-protein menus for athletes are also on the menu. Very important at Leading Golf Clubs: The many regional delicacies that surprise your palate. Whether Bavarian delicacies or freshly caught North Sea fish – the menu offers exclusive wines and regional beers to accompany each meal.
The culinary experience is rounded off by attentive service and plenty of ambience to make you feel good. Bon appetit!